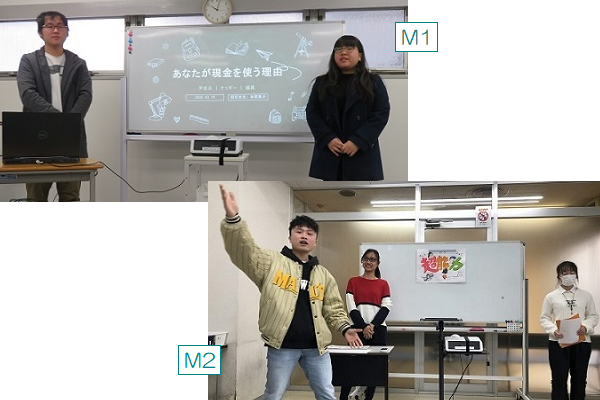 We had Project work contest award ceremony.
Students who were selected as the class representative by the vote in February.
《Representatives of Presentations Morning class②》
MS1 YANG ZHEN,MIURA NATDA,YOUN JIWON  [If there are E-Money VS Cash, Cash Faction]
MS2 TA QUANG DAT,KETJINDA PAWARIN,ZHANG HAOJUAN [If I have super natural power]
Congratulations!