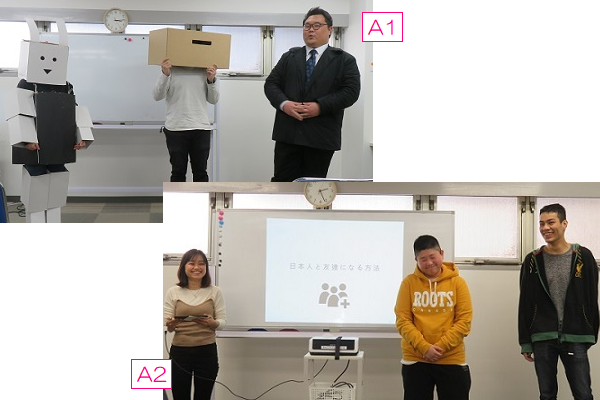 We had Project work contest award ceremony.
Students who were selected as the class representative by the vote in February.
《Representatives of Presentations Afternoonclass》
A1 NGUYEN THANH THANH,VO TRAN HOANG THONG,KIM HYUNMOO 
   [How far can robots help us in human life?]
A2 NGUYEN THI THUC NHIEN, CHIU, MING-HSIN,NINLAKAN TONNAM
   [How to become friends with Japanese people]
Congratulations!