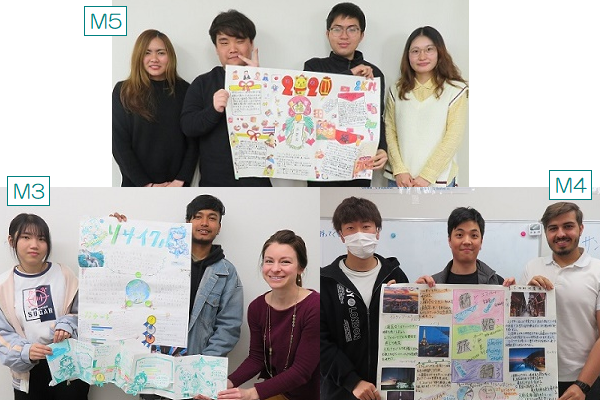 We had Project work contest award ceremony.
Students who were were selected as the class representative by the vote in February.
《Representativesof Morning class》
M3 class ZHU KAIWEN, PUTWAR MANISH, SCHOOLER KATHERINE ANNE, [Recycle]
M4 class LI LONGJI, CHANG, HAN-SHENG,LODIN EMAL [Honeymoon]
M5 class SAROMAD SUPHANSA, PARK MINHUN, LE NGUYEN KHANH,KANG YUQIONG
[New Year's Customs]
Congratulations!