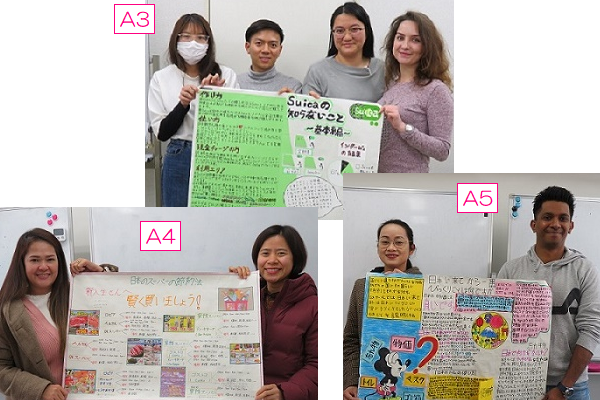 We had Project work contest award ceremony.
Students who were were selected as the class representative by the vote in February.
《Representatives of Afternoon class》
A3 Class VO THI DANH LAM, TRAN HOANG QUOC VIET, HSU, HSIN-YI, MAKAROVA ANNA
[What you don't know about Suika]
A4 Class ISHIDA JOSEPHINE VILLANUEVA, TRAN THI KIM OANH,NGUYEN QUANG TU
[How to save money in Japanese supermarkets]
A5 Class ABANO SARAH JANE DELA MERCED,K.A. KALINGA NIROSH, LU SIHAO
[What I was surprised in Japan]
Congratulations!