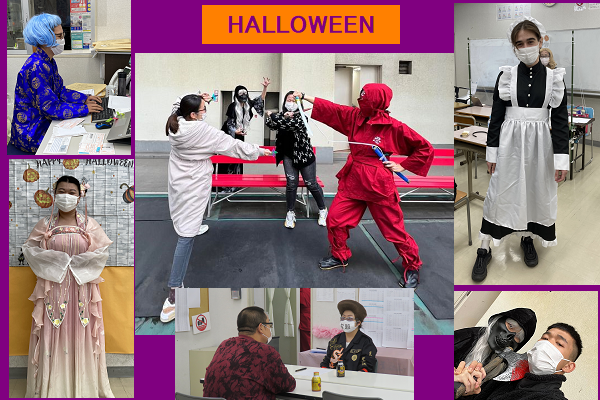 October 28 was Halloween day of Futaba♪
Thank you to all the students who dressed up for Halloween! Thank you to all the teachers for teaching students in costume and giving students career guidance!
Photos of the participants of the costume contest are posted in the hall on the 1st floor.
Please vote for the one you like best.