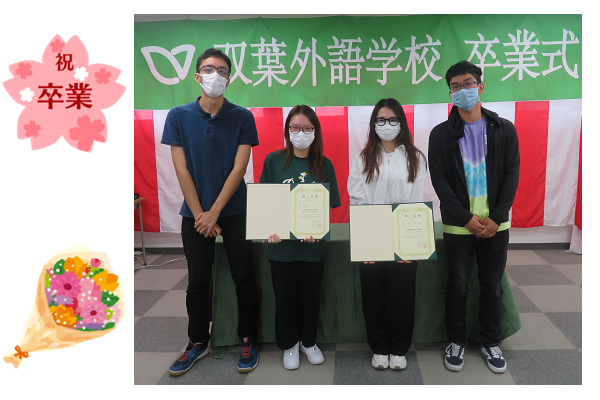 Graduation ceremony was held on June 17 (Fri).
During the year and a half you were enrolled in Futaba, there were many inconveniences such as having online lessons due to the influence of COVID-19 and being unable to hold school events.
We think many things will happen in your life, but we pray that your future will be wonderful.

Congratulations on your graduation!
Thank you to Gilan san and Dat san for attending the graduation ceremony and greeting them.